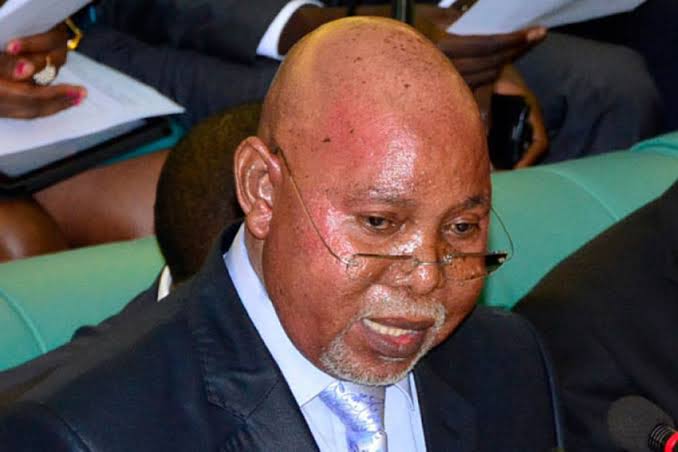 The Deputy Speaker of Parliament Rt. Hon Anita Among has directed the Foreign Affairs Minister to present before parliament a statement detailing a plan by government to evacuate Ugandans trapped in Afghanistan following renewed instability in the country after the Taliban take-over of government this week.
The speaker's directive followed a concern raised by Buliisa District Woman MP Bigirwa Norah Nyendwoha asking the Ugandan government to pronounce itself on the fate of the citizens in Afghanistan especially migrant workers who went to work as security guards at US installations in Afghanistan. The legislator argued that the lives of Ugandans in Afghanistan are at a high risk and their safety should be considered with urgency.
The Deputy Speaker directed Foreign Affairs Minister Gen Jeje Odongo to table a response on the matter next week.
"Minister of Foreign Affairs, can we have a response on the matter? Come back and present next week on what was raised by Hon Norah" Hon Among said.
However, a section of Members of Parliament have also questioned a plan by the government to host 2,000 Afghan refugees who are escaping the chaos in Afghanistan.
The concerns follow a pronouncement by State Minister for Disaster Preparedness Esther Anyakun Davinia that Uganda is willing to take in 2,000 Afghan refugees. The minister stated that Uganda is among the African countries that the US has asked to host the Afghan refugees after Taliban militants ousted Ashraf Ghani's government.
According to Anyakun, Uganda expects to host the refugees temporarily for a period of three months or longer with the emergency landing of the first group expected anytime. The first batch of 500 was expected in the country on Monday evening but these have not landed to date.
Kilak MP Hon Gilbert Oulanyah expressed concern that Parliament should have been consulted before such a decision is taken and an endorsement sought from the house.
Hon Among however reminded Hon Oulanyah that Uganda is a signitory to international treaties and conventions on refugees and therefore has a legal obligation to offer sanctuary to refugees anytime. She syated that the president can only inform the house on the matter.
<