Police in Mukono are investigating a fire incident in which the residential home of the NRM official was razed down to ashes and unspecified property lost including 23million shillings cash.
Mr Esimafesi Wadera, the LCII Chairperson at Ssozi Village, Mpata Subcounty Mukono District and a father of 10 is in tears after his house was gutted by fire in broad daylight, destroying property in millions and hard cash he had kept inside.
Eyewitnesses confirmed that the fire started in the room where the money had been kept before it wildly spread to other rooms.
According to Wadera's children, the family is still baffled by the mystery surrounding this fire as they were just outside the house only to see smoke coming out of the master's bedroom where the money was kept. Efforts to stop the fire were futile and family members said the only possession they are left with are clothes they had put on.
The family appeals to well-wishers and generous hearts for support.
Mr Wadera says at the time the fire broke out he was away and when he arrived, it was too late to save the house and the money. Sadly, Wadera says he had borrowed some of the money lost in the fire to buy land for his children.
He says the only treasured possession in his life now is the National Identity Card but he has many dependants and appealed for support.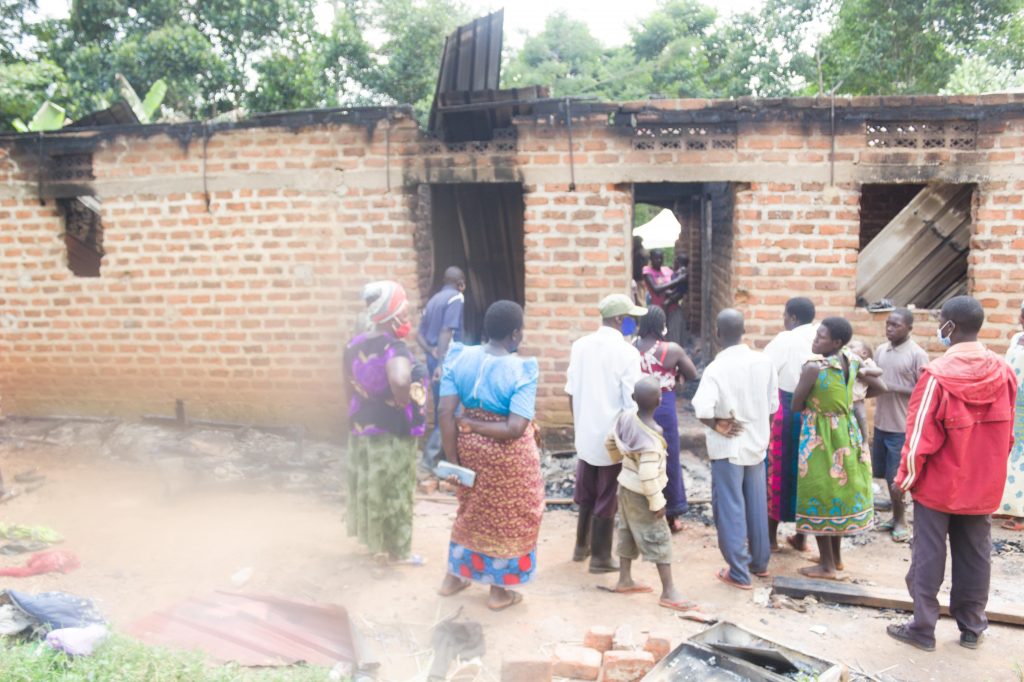 The village LCI Lawlence Kiwanuka confirmed that the property destroyed by fire included utensils and assets for the village group which were in Wandera's custody.
Kiwanuka said the practice of keeping money in residential houses is risky and implored locals to utilize services of banks.
The Ag Police Commander for Mukono Ismael Kiffude confirmed the fire incident and said police investigators are collecting evidence to ascertain the cause of the fire.
<