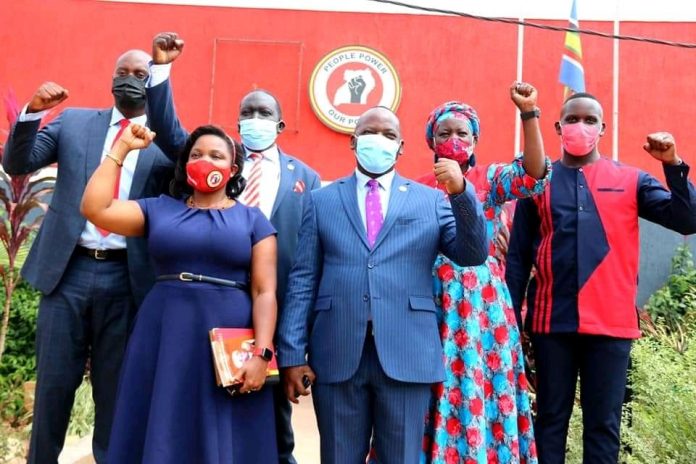 Members of Parliament subscribing to the opposition National Unity Platform (NUP) will endure deductions on the 200million shillings parliament recently advanced to individual MPs to buy cars – party officials have said.
Party bosses confirmed that the funds are to be channeled directly to NUP headquaters in Kamwokya to among other things, meet the expenses incurred by the party during it's formative stages, including those suffered by party president Robert Ssentamu Kyagulanyi.
According to NUP Spokesperson and Nakawa West MP Joel Ssenyonyi, the deductions which we understood have been ongoing for a while are meant to support party operations and it's growth.
"For a very long time Kyagulanyi has been putting in the party at times using his salary as an MP and now it is time we also take on the responsibility for growth of NUP into a robust party" Joel Ssenyonyi said.
Ssenyonyi also noted that the deductions (this time said to be around 10million from 200million given to each MP) are not limited to NUP legislators in parliament but also other members in political offices including councillors at all levels of local governments.
He noted that all NUP MPs have an outstanding monthly obligation of 1million to the party deducted from their salaries.
"We all made a committment to do everything possible to use our positions and offices to fuel the struggle. There is now the need to establish party offices across the country besides other party activities" he said.
Acting NUP president and Manjiya County MP Hon John Baptist Nambeshe, however, stated that the MPs are not giving back to Kyagulanyi and nor are the deductions mandatory but part of a fundraising drive to pool funds for running party activities.
<