The opposition Forum for Democratic Change (FDC) has officially suspended it's former Deputy President Owek. Joyce Naboosa Ssebugwawo from the party following her appointment to serve as State Minister in the ruling NRM government.
In a statement released on Friday, FDC says by accepting the appointment to work in President Museveni's government, Owek. Naboosa flouted provisions in the party constitution and therefore ceases to be a member of FDC.
"I can confirm that she has accepted the appointment and as a result has offended Article 12 of the FDC Constitution. She therefore ceases to be a member of FDC and has accordingly voluntarily relinquished her position as Deputy President." a statement posted on the official party social media platform reads.
FDC says Owek. Naboosa's decision to leave the party in order to join "their tormentor" is purely personal and the organs of the FDC were never consulted.
"She now joins our former colleagues who earlier on parted ways with us leaving behind an even stronger party. My firm believe is that her departure although hurting the organization will not lead to our disintegration and should encourage us to even work harder in pursuit of our goals." FDC President Patrick Amuriat says.
"After consultation with the Organs of the party, I will be appointing a caretaker Deputy President within a period of two weeks to replace her" the statement further notes. This website learnt that
However, FDC appreciated the hard work, sacrifice and commitment that Owek. Joyce Naboosa Ssebugwawo put into the formation, growth and running of the party over the last more than 20 years of her political life. Naboosa is a founder member of FDC and has been a strong pillar since its normative stages of formation in 2001.
"I wish to appeal to you my dear friends to desist from unnecessary attacks on the person of Owek. Joyce Naboosa Ssebugwawo as this does not add any value to our political mission and is not in our culture as FDC… To Mama Joyce Naboosa Ssebugwawo I wish you well in whatever you hope to achieve for your country using your new assignment. The FDC doors remain open to you and whoever left us before just in case you may wish to return." the statement goes.
Meanwhile, a social media has been bombarded with photographs posted by FDC supporters alleging that Naboosa voted for President Museveni in 2021 elections.
The photograph show Nabooosa ticking a ballot paper far from a position where an FDC candidate (allegedly Patrick Amuruat) appeared.
11 presidential candidates were on the ballot in 2021 presidential elections with Patrick Oboi Amuriat on the top but this website could not independently verify if the purported claim is true.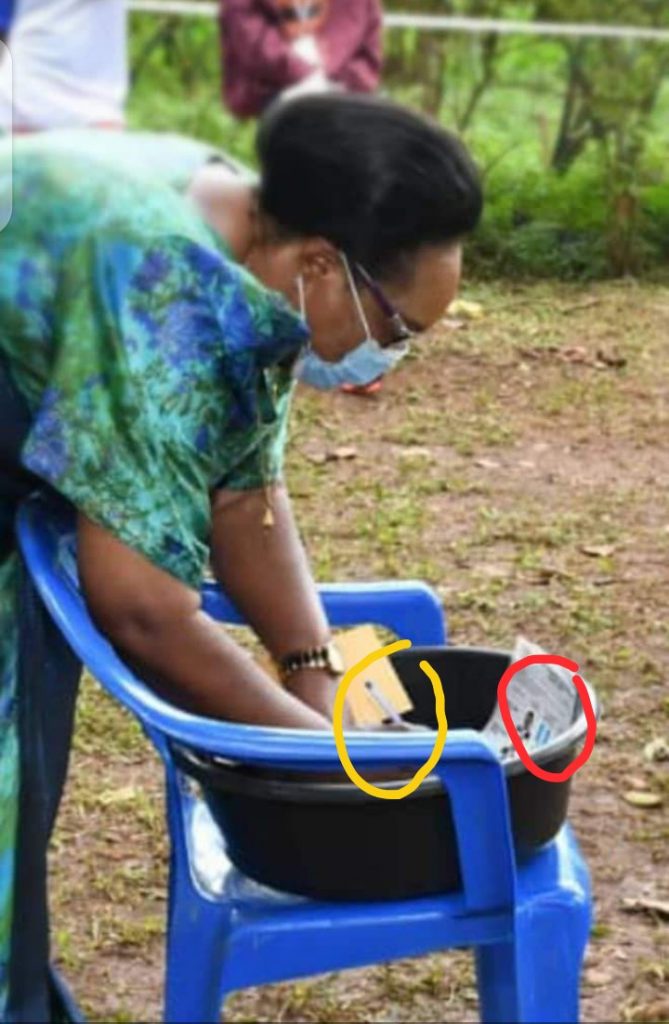 <