The UNAIDS Executive Director Eng. Winnie Byanyima has decried the "injustices" and violation of rights as bottlenecks in the global fight to end HIV/AIDS.
Winnie Byanyima made the remarks during the launch of UNAIDSDay report in Thika, Kenya on Tuesday. The report highlights the successes and challenges in the global fight against HIV including injustices that victims face.
In her speech, Winnie Byanyima said it breaks her heart to see human rights and citizen rights of women and girls, gay men and other men who have sex with men, transgender people, sex workers, people who use drugs and prisoners are being denied.
"We must treat them as equal citizens, so they can enjoy their right to health and get services to protect themselves and their partners from HIV. The crackdowns and restrictions on gay, bisexual, transgender and intersex (LGBT) groups and campaigns are unacceptable and they break my heart" said Winnie.
"Without judgement, we must ensure that they can access HIV services, so this disease can end" she added.
Winnie castigated laws that criminalize 'key populations' or discriminate against people living with HIV, where patients go underground and hide denying them enjoyment of their right to health.
Winnie said UNAIDS is committed to taking new big steps in the fight against HIV through addressing inequalities and the injustices that fuel the HIV epidemic. This she said will be done through advancing women's rights, and human rights of all people including LGBTs.
According to the report, despite progress in prevention and treatment, HIV remains the leading cause of death for women aged 15–49 years worldwide, and very week, 6000 young women aged 15–24 years are newly infected with HIV. Winnie said the numbers are a shame and described the trend as a gender injustice with "tragic repercussions" which must end.
She decried absence of affordable access to healthcare by the majority poor in African countries which she said is denial of human rights.
"Two thirds of countries in Africa still charge fees for healthcare and millions of people are just one sickness away from falling into extreme poverty. Health cannot be a privilege for the rich but a human right" Byanyima said.
More than 25 million people are living with HIV in sub-Saharan Africa—more than two-thirds of the global total of 37.9 million people living with HIV.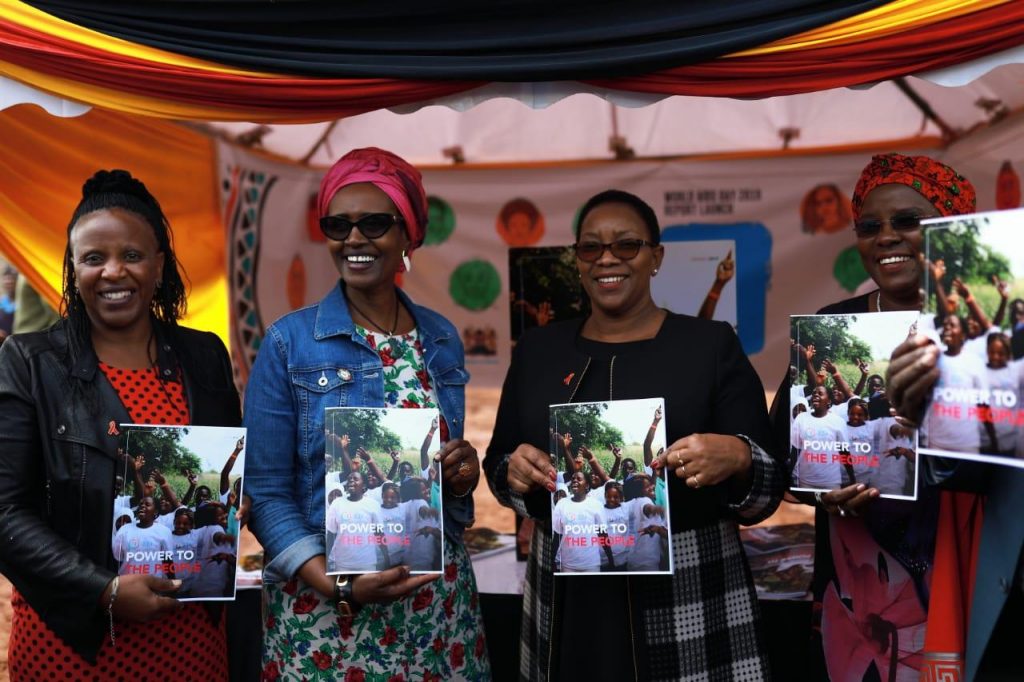 Winnie appreciated the fact that 24.5 million people living with HIV around the world have access to life saving treatment and called on stakeholders in the fight against AIDS to improve efforts to have the figures rise to 30 million by 2020.
<