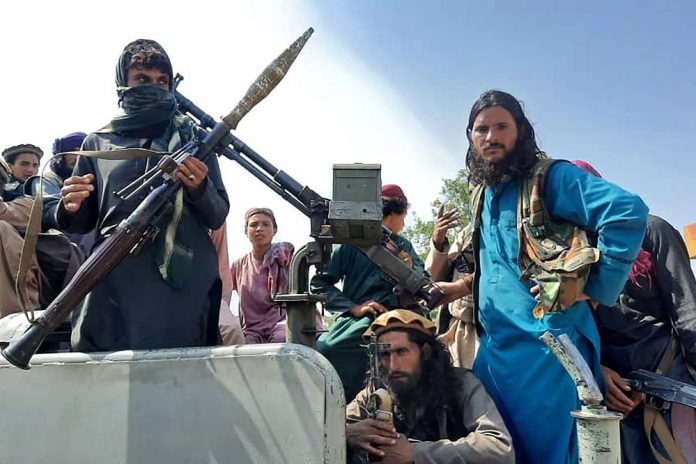 The Taliban an insurgent militia group in Afghanistan, on Sunday entered the capital of Kabul, as they continue to make major advances towards takeover of goverment.
Fighters from reached Kabul as the U.S. and other nations raced to evacuate their citizens, the culmination of a three-week offensive in which the Taliban seized the bulk of territory in the country.
Taliban Spokespetson Shuhail Shaheen told BBC that the group did not want any casualties as it took charge but had not declared a ceasefire. Negotiations are reportedly going on in Doha, Qatar as transfer of power remains eminent.
The Taliban made major advances in recent days, including capturing Herat and Kandahar, the country's second- and third-largest cities. News reports indicate that Afghan forces had surrendered Bagram Air Base, north of Kabul, which the U.S. handed over to Afghanistan last month after nearly 20 years.
The Muslim group now hold all of Afghanistan's border crossings, the Associated Press said.
Afghan officials also confirmed that a peaceful transfer of power to transitional government is being prepared. The Taliban spokesperson said they had ordered fighters to refrain from violence and allow safe passage for anyone wanting to leave the city.
He also said once in power they will allow women to work, continue with education and go out alone as long as they observe Muslim dressing culture for women -Hijab.
Eyewitnesses say the militants met little resistance along the way to the capital saying Afghan forces handed their weapons and equipment to the Taliban.
Earlier on Sunday, the insurgents captured the eastern city of Jalalabad without a fight, giving them control of one of the main highways into landlocked Afghanistan. They also took over the nearby Torkham border post with Pakistan, leaving Kabul airport the only way out of Afghanistan that is still in government hands.
The capture of Jalalabad followed the Taliban's seizure of the northern city of Mazar-i-Sharif late on Saturday, also with little fighting.
UK PM Boris Johnson is to recall Parliament from its summer break on Wednesday to discuss the crisis
About 600 British troops are being deployed to help the departure of UK nationals and others.
<