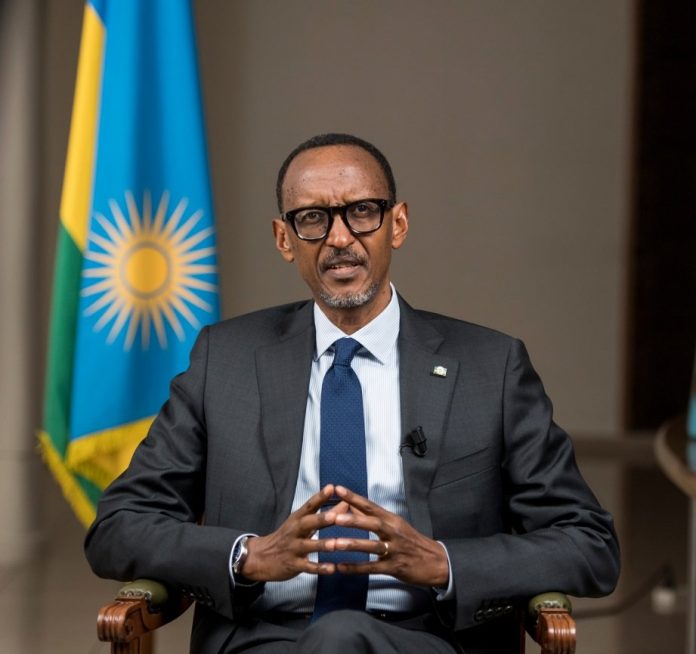 Rwanda's president Gen Paul Kagame has said his country will not stop to pursue mutually respectful and beneficial coopetation from it's neigbours in the East African region and hailed his people for remaining united towards this cause.
President Kagame made the remarks during the country's Liberation Day celebtations on Sunday. Liberation Day in Rwanda falls on 4th July and the celebrations was held virtually due to the COVI-19 pandemic.
In his remarks, Kagame hailed his army -the Rwandese Patriotic Front (RPF) who took up the guns 27 years ago and 'liberated Rwanda' and have worked every single day to make their country the best it can be.
In what seemed a strong message to neighbours, Kagame said it is mutual and beneficial respect he demands in terms of the country's foreign policy. He said Rwanda is no longer "just a place on the map" but something it's citizens identify with and take pride in.
"Beyond our borders, we want to continue fostering mutually respectful and beneficial cooperation with our neighbours, with the region and globally… Today, Rwanda is not just a place on the map. For us, it means something thar we can all identify with, and be proud of, and in which we feel valued" he said in messages posted on Twitter.
Rwanda has for several years maintained a frosty relationship with it's long-time brotherly neighbour Uganda, with their common border closed for amost two and a half years. Rwanda closed it's border in February 2019 amid diplomatic tensions that have lasted ever since.
Kagame used the occasion to rally Rwandans towards working together and to embrace "the liberation journey" together as the country struggle to fight the raging COVI9-19 pandemic.
He said Rwanda is building capabilities to manufacture COVID-19 vaccines and other medications locally in order to reduce dependency on imports that are "inpredictible and dependent on othet interests."
<