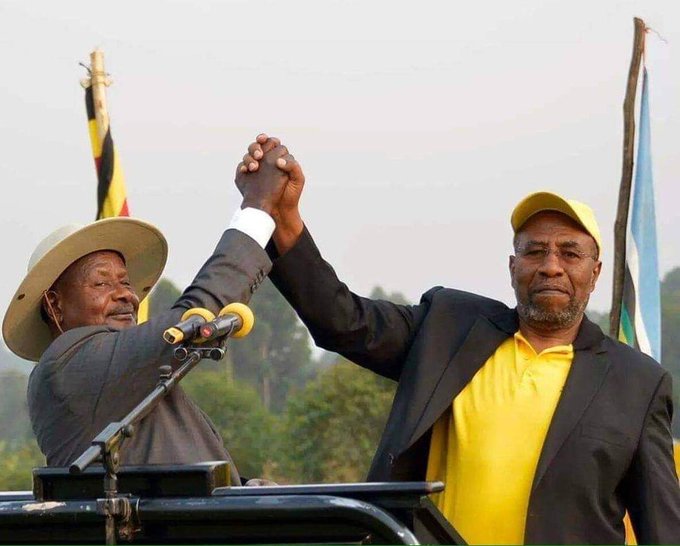 The outgoing Prime Minister Dr Livingstone Ruhakana Rugunda has gracefully accepted the appointment by President Museveni as a special envoy for special duties in the office of the president following a reshuffle that saw him dropped from cabinet where he has served for more than 35 years.
Known for his meek attitude and committed loyalty to President Museveni, Dr Rugunda -one of the longest serving ministers in Uganda, thanked Museveni for the new appointment which is more or less a door into retirement. Rugunda, however, pledged commitment to supporting Museveni and the NRM party.
"I thank HE @KagutaMuseveni for the opportunity he gave me to serve Uganda as Prime Minister and for the new assignment as a special envoy. I remain committed to supporting HE the President and the @NRMOnline in the transformation of our country. Thank you all for the support" Rugunda posted on Twitter.
"There is still work to do to realize a transformed Uganda and a secure and better Africa. This requires all of us to join hands, in order to achieve this goal, under the able leadership of HE President @KagutaMuseveni" he said.
Dr Rugunda's name missed out on the list of Museveni's appointments alongside other ministers including Gen Elly Tumwine, Hon Ephraim Kamuntu, Sam Kutesa and Philemon Mateke. Commonly referred to as Ngugu (comrade) Dr Rugunda has served in Museveni's government since 1986 and has been Prime Minister of Uganda since 2014.
After Museveni took power in 1986, Ruganda held a long series of Cabinet posts serving was Minister of Health from 1986 to 1988, Minister of Works, Transport and Communication from 1988 to 1994, Minister of Foreign Affairs from 1994 to 1996, Minister of Information from 1996 to 1998, Minister at the Presidency from 1998 to 2001, Minister of Water, Lands and Environment from 2001 to 2003, and Minister of Internal Affairs from 2003 to 2009.
In January 2009, he was appointed as Uganda's Permanent Representative to the United Nations. At the same time, the position was elevated to Cabinet Ministerial level in Uganda. He twice served as the President of the Security Council in July 2009 and in October 2010 during Uganda's two-year stint on the Security Council.
In the cabinet reshuffle of 27 May 2011, he was instead appointed as Minister of Information and Communication Technology. In May 2013, he was moved to the post of Minister of Health, replacing Christine Ondoa, who became an advisor to the President of Uganda on public health matters
In the latest reshuffle, he was replaced with Kakumiro District Woman MP Hon Robinah Nabbanja.
"I congratulate the newly appointed Vice President, Prime Minister and all Ministers @GovUganda and salute the outgoing comrades for the great service rendered to our country" Rugunda posted.
<