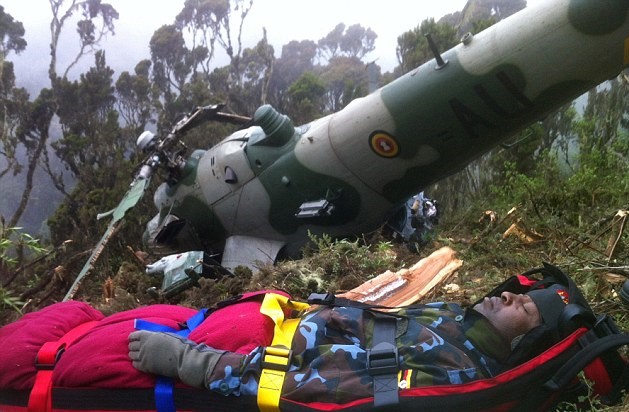 Four UPDF soldiers serving under African Mission in Somalia (AMISOM) survived death after a helicopter they were travelling on crash on Friday inside Somalia.
According to the statement from AMISOM, a helicopter belonging to AMISOM Aviation Unit from the UPDF was on a mission to support AMISOM troops when it crashed soon after take-off in Baidogle in the Lower Shabelle region of Somalia on February 5, 2021.
All four soldiers aboard the helicopter, according to AMISOM, were rescued and are in stable medical condition.
AMISOM says whereas investigations are ongoing to determine the cause of the crash, preliminary reports indicate Mechanical failure as the cause of the crash.
UPDF Deputy spokesperson Lt Col Deo Akiiki confirmed the incident but could not provide details of the survivors or their current health condition.
Lower Shabelle region is one of the regions under the area operations of Al-shabaab terrorist who have wrecked havoc in the troubled North East African country. However, it is also one of the regions AMISOM troops pacified ever since the peacekeeping force started its missions in Somalia in 2009.
<