Kyadondo East MP Robert Sentamu Kyagulanyi has been recognized as the Young African Leader 2019, barely 3 months after he received an award at the Rainbow PUSH Coalition Annual Conference in Chicago, USA for his relentless fight against human rights abuses in the Uganda.
Also known as Bobi Wine, Kyagulanyi was recognized at the African Young Leaders (YALS) Summit in Accra, Ghana.
"I am grateful to all young leaders across Africawho selected me for this award. I dedicate it to all comrades and friends who sacrifice daily to see that Africa get better" Bobi tweeted.
Organized by Young Politicians and Leaders Network (YLN) a global movement of young change agents dedicated to training it's cohort to take up leadership roles to influence the future of Africa and the world in general.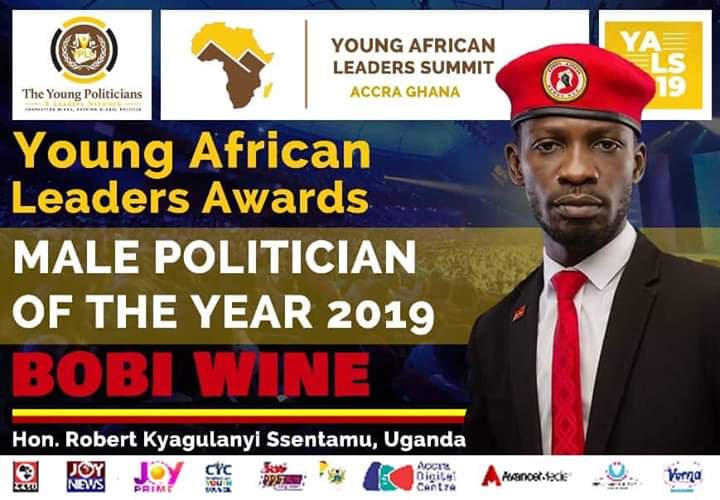 During the two-day summit, participants discussed and formulated solutions to some Africa's pressing and emerging problems ranging from education to youth unemployment.
<