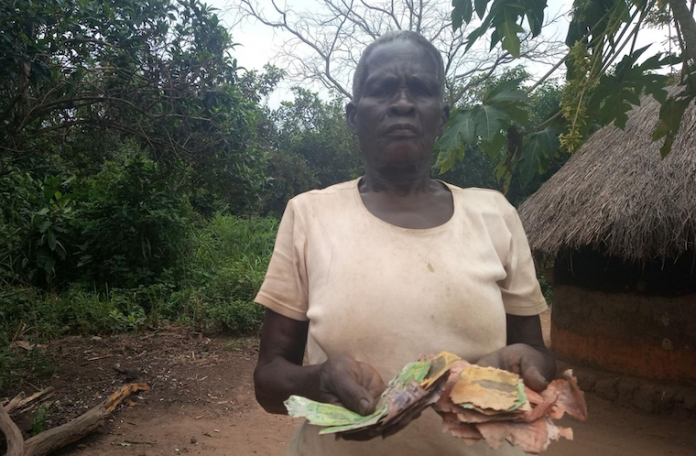 Stanbic Bank Uganda has gifted the couple that lost cash amounting to 1.6million shillings in savings to termites, with 500,000 shillings.
Mr and Mrs Okema, an elderly couple from Amuru District, reportedly lost savings accrued for three years after finding out that the cash they kept in their house was completely destroyed by termites.
The couple were allegedly saving to start a family business.
"We are pleased to stand with Mr and Mrs Okema who unfortunately lost 1.6M to termites. They opened their first ever bank account with us. We gave them an initial deposit of UGX500,000-.." Stanbic Bank Uganda posted on Twitter.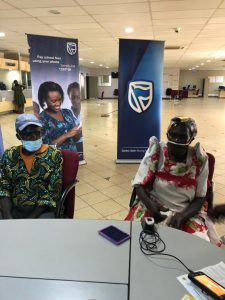 After opening a bank account, the couple topped up the 0.5M cash deposit gift with 1.5M to make it 2M.
In order to make it easier for them to transact easily, Stanbic Bank also gave the elderly family a dual sim phone to facilyate them access its digital channels for banking. This, Stanbic Bank says will save them trip to the branch so that they concentrate on business.
<