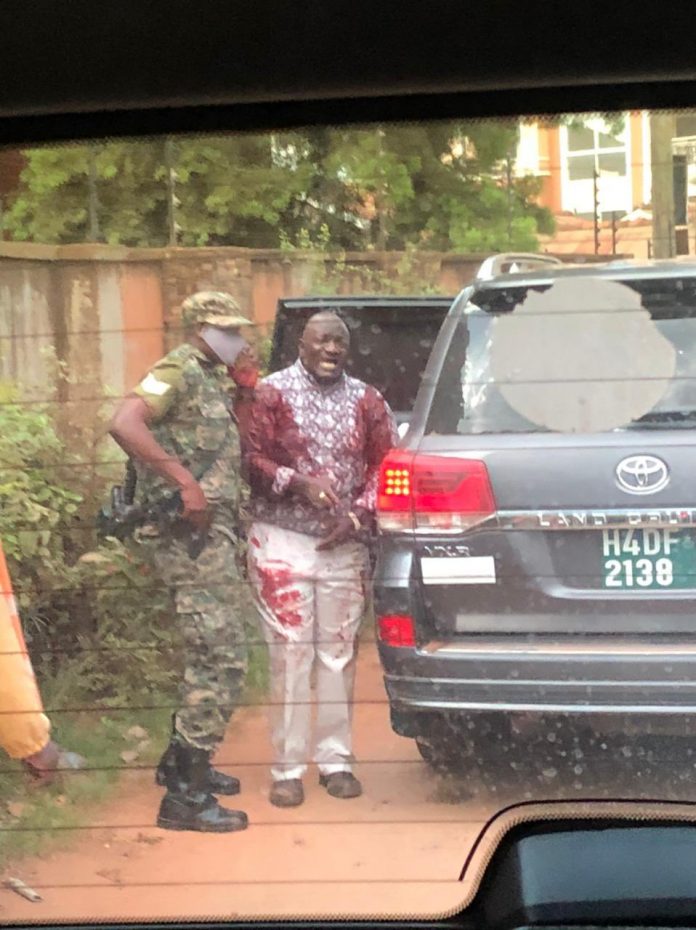 Police have charged a Boda-boda rider and a herbalist -both suspects in the assassination attempt on Gen Katumba Wamala, with three counts including murder and attempted murder.
Sserubula Hussein Ismael alias Imamu Muto (38), Nyanzi Yusf Siraji (46), and others still at large, were today charged with 2 counts of murder and one count of attempted murder in relation to an assassination attempt on the Minister of Works Gen Katumba Wamala which happened early this month.
On the fateful day, Gen Katumba Wamala's official vehicle was sprayed with bullets by unknown gunmen killing his daughter and his driver in the process. Gen Katumba Wamala survived with injuries and was rushed to hospital where he spent several days undergoing medical treatment.
Serubula Hussein is a boda-boda rider and a resident of Nakuwade, Nakabugo Bulenga, Wakiso District while Nyanzi Yusuf Siraji is a herbalist, a resident of Kyanja village, Nakawa Division Kampala District.
According to the charge sheet, the suspects committed two offenses on June 1st, 2021 at Kisaasi Central Zone in Kampala District in the murder of Nantongo Brenda Katumba and Sgt. Haruna Kayondo (RA/175389) contrary to Section 188 and 189 of the Penal Code Act.
The suspects were also charged with the third offense -attempted unlawful cause of death of Gen Edward Katumba Wamala.
The charge sheet was signed by Paul Kato Tumuhimbise attached to CID Police Headquarters, Kiira road Police station and the accused were charged at Nakawa Magistrates Court.
<