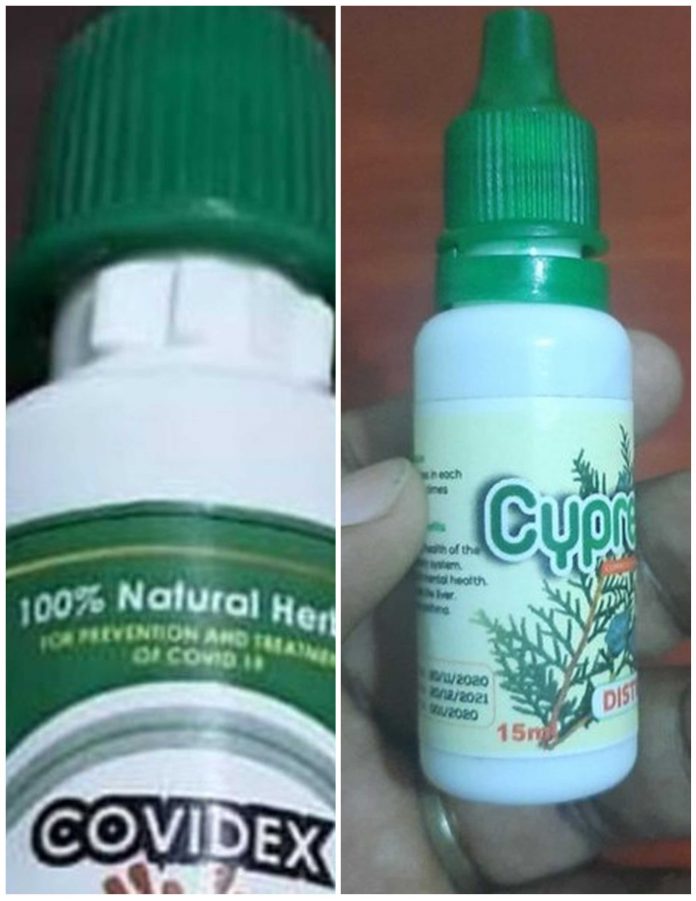 The National Drug Authority (NDA) has said it is yet to approve COVIDEX a herbal medicine acclaimed to cure COVID-19.
The medicine manufactured by Jena Herbals (U) Ltd had raised a mixture of excitement and safety concerns among members of the public as Uganda battles a second wave of COVID-19 pandemic.
In a statement issued today, NDA said it has not taken any assessment or approved COVIDEX, neither has it received application from the innovator of COVIDEX as required by the law. Before NDA came out, reports had shown that the medicine was already on Ugandan market and attracted high demand from unsuspecting customers.
"NDA has authorized anumber of products from Jena Herbals (U) Ltd and they are aware of the processes in regard to drug development, clinical trials, authorization, drug promotion and licensing before production and sale of medicine. This morning NDA met with a team from Jena Herbals led by Patrick Ogwang and has agreed to follow the necessary procedures as per NDA Act Cap 206" The statement reads in part.
"The public is warned against use of products on the market that are not authorized by NDA purpoting to treat COVID-19. The public is also advised to follow MOH guidelines and SOPs and always advised to seek treatment from licensed health facilities" it adds.
COVIDEX is reported to be an innovation by a professor from Mbarara University and said to be working as well even for advanced cases of COVID-19 that are on oxygen.
From the labels, the developer Prof Patrick Ogwang indicates that the cure is made from locally available plants and has successfully undergone laboratory tests.
He says when his two colleagues contracted COVID-19 and were admitted at Mbarara University hospital last year, he gave them COVIDEX and they greatly improved in three days before they tested negative for coronavirus.
Reports indicate that COVIDEX factory price for the dose is 21,000 shillings administered in 7 days.
<