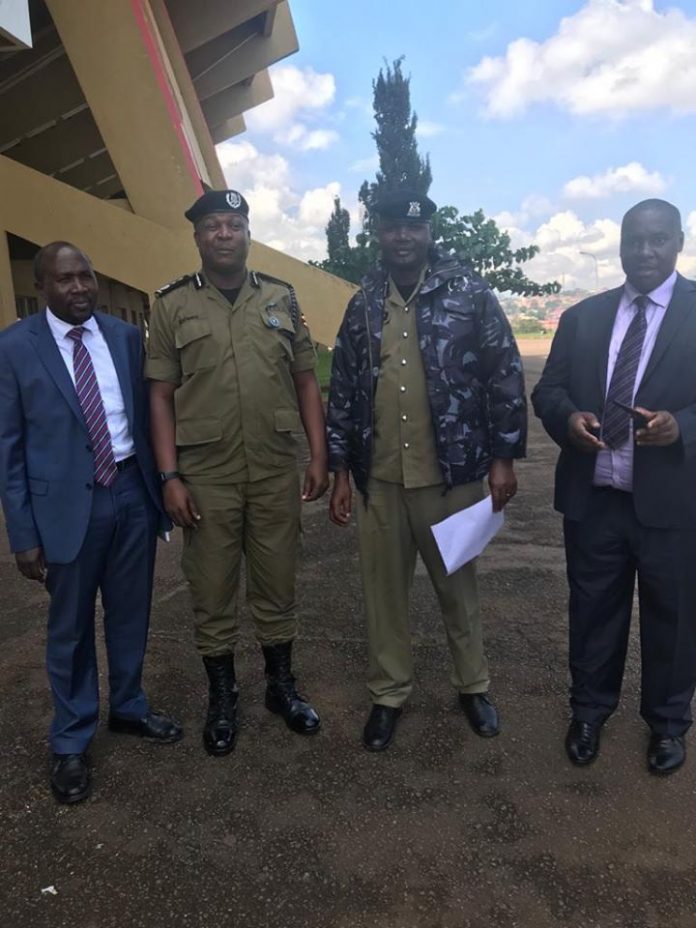 The leaders of the opposition Forum for Democratic Change (FDC) are in high spirits after police gave a nod to FDC's events to mark the party's 15th anniversary slated for 16th December at Namboole Stadium in Metropolitan Kampala.
The party's Secretary General Hon. Nandala Mafabi met the IGP Martin Ochola today at Nagulu Police Headquarters and agreed on several issues ahead of the much anticipated event.
After the meeting according to FDC Deputy Spokesperson John Kikonyogo, the IGP directed the Kampala Metropolitan Police Commander CP Moses Kafeero to inspect Mandella National Staduim -Namboole the venue of the scheduled event.
"All the impediments are no more, so the celebrations are on folks..let's celebrate together in Namboole" Kikonyogo posted on social media after the meeting.
Kikonyogo told sabsaba, that the authorization from police has no conditions this time. The only contention he said has been Police's earlier position that the event must be held inside the stadium, but this was later dropped.
He however could not anticipate the number of guests expected to attend the celebrations because the party issued an open invite to all members. He said he expects Police to stay truthful to their commitment and let freedom prevail. No authorization document was adduced by police to the effect.
Since its inception, FDC has been at loggerheads with police for brutal response to their programs dispersing their events with batons, bullets and teargas. The events have always culminated into arrests of top FDC leaders and supporters. The latest was November 4, 2019 when police dispersed a similar event and unleashed brutality on FDC strongman Dr. Kiiza Besigye.
Police said the FDC leaders had disobeyed lawful orders.
Efforts to get a comment from Police Spokesperson Fred Enanga were futile as our phone calls remain unanswered. KMP Deputy Luke Owoyesigire said he had no authority to speak about the matter.
Ntional Youth Chairperson Walid Lubega Mulindwa said nothing can now stop the anniversary celebrations because police has shown commitment and they (FDC) have submitted to every requirement.
<