By Pato Patrick's Sentongo
The Abryanz Style & Fashion Awards (ASFAS) that happened on Friday at the Kampala Serena Hotel left both good and bad statements as different people looked beyond the ordinary to bring out their 'A' game on that red carpet.
26 year old fashionsta, influencer, and TV personality Betty Nassali Popularly known as Bettinah Tianah, is on the defensive after her choice of fashion became a subject of criticism. She today took to her social media warning people from sharing any of her photos from The ASFAS without her approval.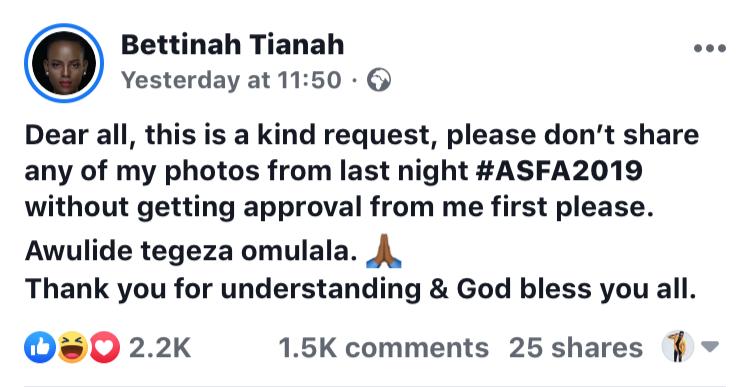 Perhaps, it was the negative responses that were coming through social media about her outfits for the awards that enraged her.
Her followers however did not take the message lightly as they started making fan of her by calling her names like Robocop saying she looked liked a wrestler, while others questioned why she criticizes people on her fashion TV show, if herself she fears criticism. Below are some of the fans responses on her post.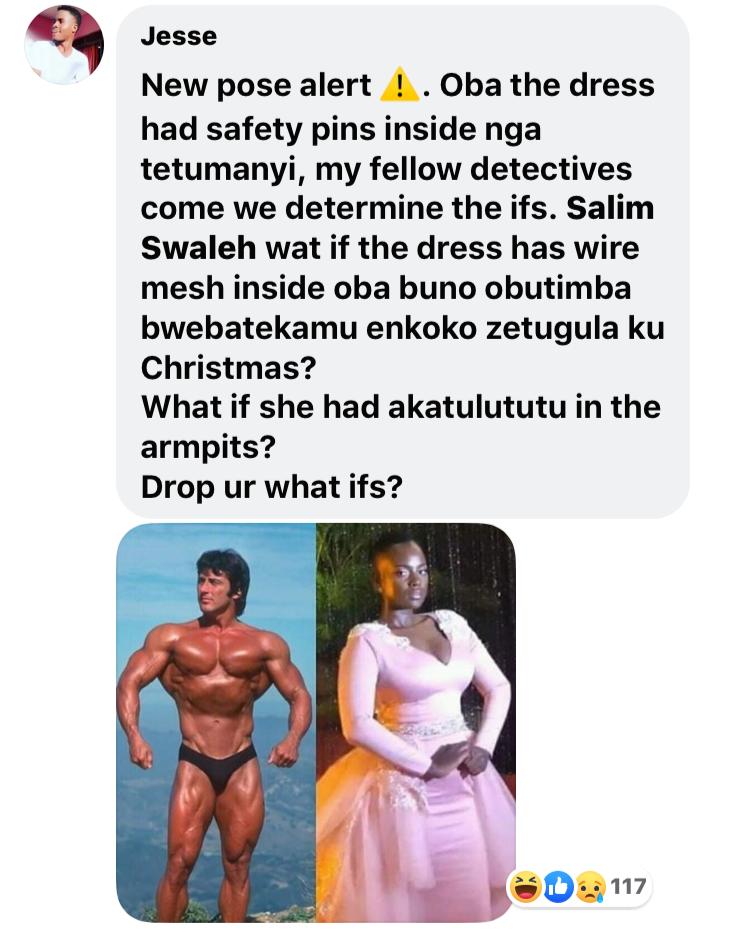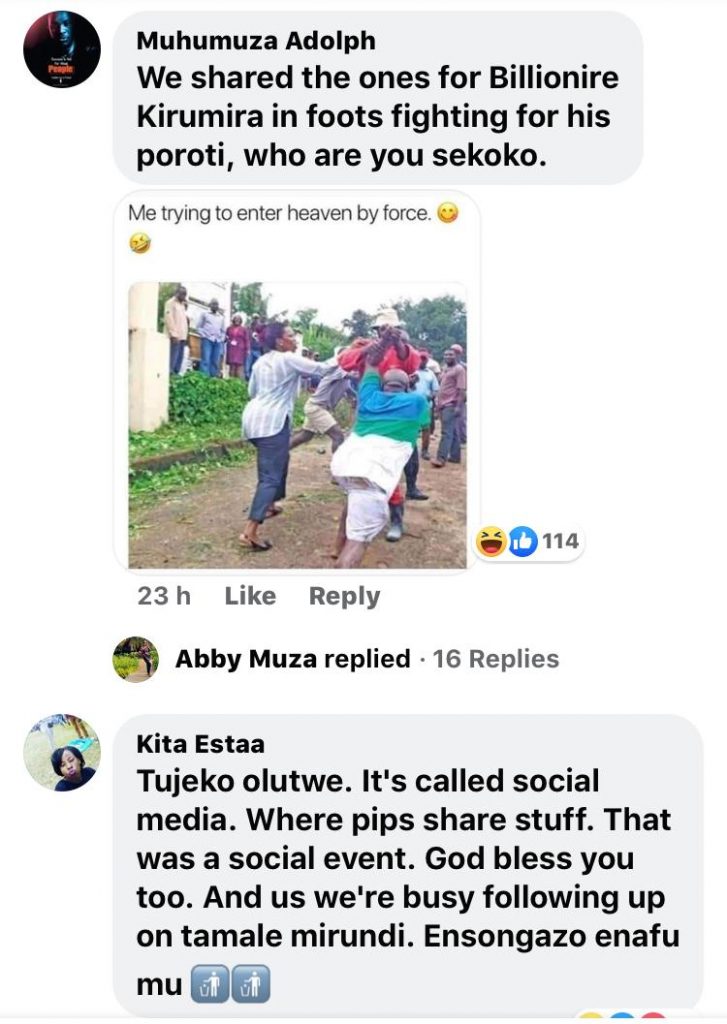 <