President Museveni has applauded the government of the Peoples Republic of China for the support offered to Uganda government, and for not being 'jealous' to Ugandans.
Museveni made the remarks on Saturday while commissioning Uganda's first mobile phone and computer manufacturing and assembling factory in Namanve Industrial Park, Wakiso District.
"I thank the government of China and its investors for supporting us. These Chinese are not jealous, they wish us well. This factory will significantly bring down the cost of mobile phones and computers in Uganda." President Museveni said.
SIMI Mobile, owned by ENGO Holdings Uganda Ltd, at full capacity will produce 2,000 feature phones, 1,500 smart phones, 800 laptops, 2,000 chargers, 4,000 USB cables and 4,000 ear-phone sets.
President Museveni said when the factory attains full capacity production, it will be prudent for the government to support it by increasing tax on imported phones.
"We must support our local manufacturers. We shall also lobby the East African regional market to embrace these products." He tweeted.
President Yoweri Museveni commissioned three assembly lines employing 100 Ugandans and assembling 500 pieces of 2G Analog Phones fitted with blue tooth, Camera and a Low Emission Diode bulbs or torch and branded Made in Uganda.
The phone models produced have dual SIM slots, a Memory card, and powered by a 1,400mAh capacity battery. They will collectively be known as S300. They receive telecommunications signal using 2GSM and GPRS operating on two bandwidths in the range of 850 -1900, and also enabled with JAVA for playing MP3/MP4 Audio-Visual files.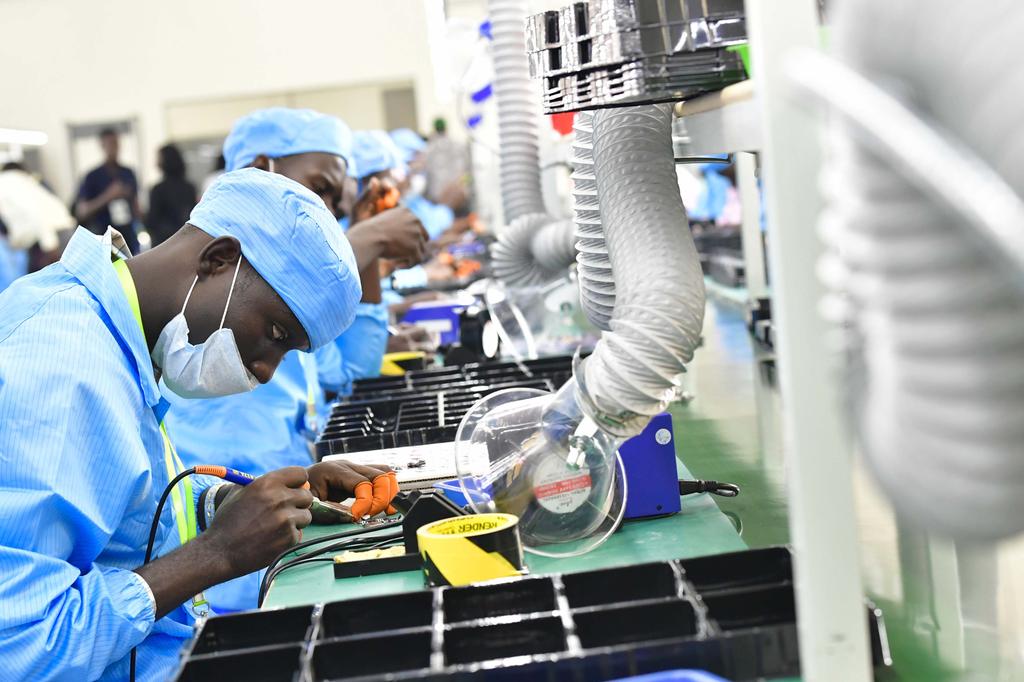 Ares Chow Yu Qing, the Executive Director of ENGO Holdings Limited said the company is investing USD 15 million (55.6 Billion Shillings) in phases over a period of five years to achieve optimal output from the initial one million electronic gadgets a year. Most of the parts currently being assembled were imported from China including mainboards, the 2.4 Inch screen, touch panels, battery, Cameras, speaker receivers and vibrators.
Museveni said government will also buy their walkie-talkies when they finally begin manufacturing and congratulate everyone and every agency involved in making the establishment of the factory possible.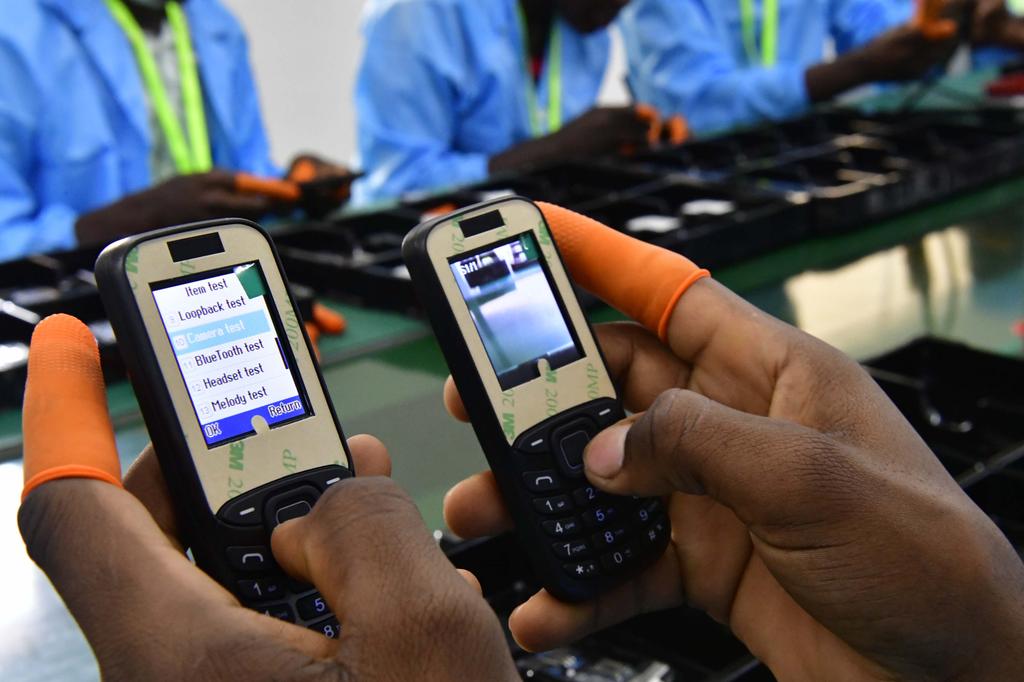 <