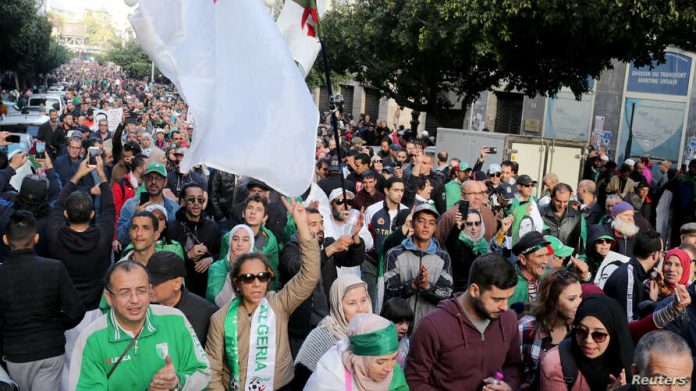 Algerian Prime Minister Abdelaziz Djerad and members of his cabinet on Thursday presented their resignation to President Abdelmadjid Tebboune, the state run television ENTV reported.
The resignation of Djerad Cabinet comes after the announcement of the final results of the June 12 parliamentary elections by the Constitutional Court late on Wednesday.
According to the Article 113 of the Constitution, the Cabinet resigns after the confirmation of the final results of parliamentary elections.
Article 103 of the Constitution also stipulates that the government is headed by a Prime Minister when the legislative elections result in a pro-president majority, and by a head of government when the elections result in an opposition party majority.
President Tebboune had requested Djerad and his team to stay in office until a new government is formed.
Late on Wednesday, the Constitutional Council announced that the National Liberation Front (FLN), gannered 98 seats out of 407 seats at the lower House of Parliament, and the independent list candidates collected 84 seats, while the Islamist oriented Movement of Society for Peace (MSP) collected 65 seats, followed by the former ruling party of the National Democratic Rally (RND) with 58 seats.
A new government will have to tackle a financial and economic crisis caused by a fall in oil prices. Inflation and unemployment have driven many into poverty, driving anger against the authorities.
The north African country has also been rocked by political turmoil which began shortly before the departure of veteran ruler Abdelaziz Bouteflika.
President Tebboune has struggled for legitimacy while a protest movement has demanded an overhaul of the country's political system.
<