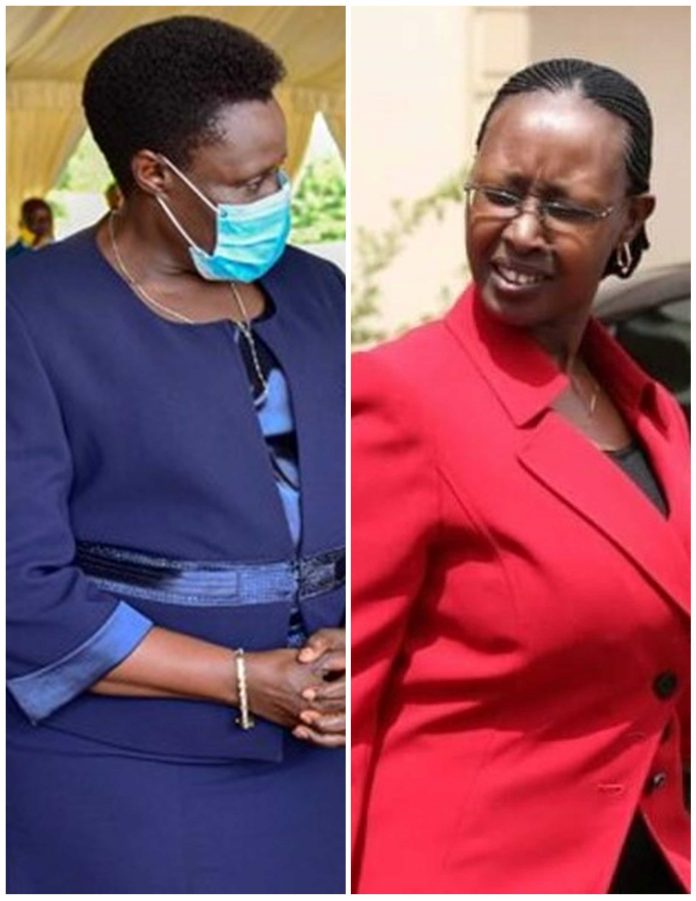 The Parliamentary Appointments Committee on Thursday concluded approval of President Museveni's 82-man Cabinet with only two appointments pending on account of integrity and questionable academic papers.
The vetting process which started on Monday June 14, 2021, and presided over by Deputy Speaker Rt Hon Anita Amongi approved 31 cabinet ministers and 50 state ministers including the late appointment of the State Minister for National Guidance in the ICT ministry. One position however -Minister in charge of Constitutional Affairs, remains vacant.
Ministers who were successfully approved on the final day include State Minister for Primary healthcare Hanifa Bangirana Kawoya, State minister for Housing Princess Persis Namuganza, State Minister for internal affairs Gen. David Muhoozi, State Minister for Urban Development Mario Obiga Kania, among others. Earlier on Monday, parliament approved the new-ly appointed Vice President HE Jessica Alupo and the new Prime Minister Rt Hon Robinah Nabbanja.
The Appointments Committee however rejected two ministerial appointments including designate State Minister in charge of Rwenzori, Luwero triangle Koboyo Alice and designate Minister of Trade, Cooperatives and industry Francis Mwebesa.
Ms Alice Kaboyo's appointment was rejected on account of her role in the Global Alliance for Vaccine and Immunization (GAVI) scandal while Francis Mwebesa failed to present his academic documents on claims they were burnt during the NRA bush war of 1981-1986.
Shortly after being vetted, the State minister for primary health-care Hon Bangirana Hanifah Kawoya promised to spearhead the amendment of the Health Act which among other things introduce tough measures in the COVID-19 fight including forcing Ugandans to wear Masks.
State minister for Housing and Urban Development Princes Persis Namuganza pledged to return the Tenants and Landlord Bill to parliament, and also work on Real Estate Bill which she said will immensely benefit the business community.
Hon Namuganza pledged to finalize the re-possessing of all the shares for the National Housing Corporation (NHC) currently with the Libyan government which was initiated by the late Muammar Gadaffi. The Uganda government has a 51% controlling stake in NHC, which was established by an Act of parliament in 1964, while the Libyan government owns the rest of the shares.
State Minister for Kampala Metropolitan Hon Kabuye Topha "Chopper" says his first assignment is to forge ways of improving the livelihood of Kampala dwellers while Hon Obiga Mario Kania pledged to work with the rest of the team at the Lands Ministry to re-plan for urban places by compensating claimants on land where government has interests.
<