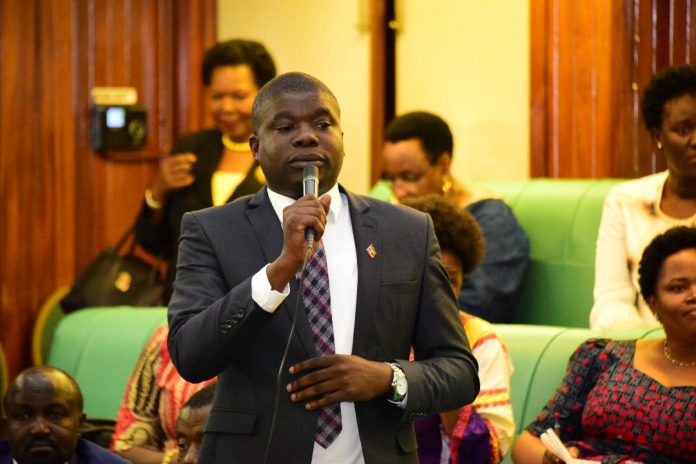 MPs from Bunyoro Sub region are furious following a recent decision by cabinet which scrapped Hoima from the first batch of proposed cities that will be operationalized next year.
The MPs say they were outraged by the recent decision which rescinded the initial plan, and brought Masaka and Mbale in the first batch, sending Hoima's city prospects to July 2021.  They accuse government of bowing to pressure and denying Hoima a status it deserves.
Bugahya MP Hon. Pius Wakabi says he was surprised to see Masaka and Mbale which were not in the initial plan being given the first shot, yet Hoima is well qualified compared to both of them.
"Just because we (Banyoro) are naturally humble and quite, they take us for granted" said Hon. Wakabi.
He said the decision to drop Hoima to favor Masaka and Mbale was unfair.
"When they (Mbale) made noise it was brought on to the list, and just because 'one big person' approached the president, Masaka is on the list too." He added. The 'big person' according to Hon. Wakabi is the Kabaka of Buganda.
Last month, cabinet rescind its earlier position, and accepted to include Masaka in the first batch of proposed cities whose operationalization is due for July 2020/21 financial year alongside other municipalities like Arua, Marara, Gulu, Jinja and Fort Portal.
Buliisa County MP and Chairperson Bunyoro Parliamentary Caucus Hon Stephen Mulitale Birahwa shares the same view as Hon. Wakabi and other legislators from the region. He says the decision manifested favoritism, and was not made in good faith.
Both Mukitale and Wakabi however did not dispute or approve the eligibility of Masaka and Mbale being accorded city status in the first batch.
Wakabi says, for strategic reasons including the discovery of oil and the heavy investments government has of late put up in Bunyoro, Hoima should have been a city already.
He also said operationalizing Hoima city a few months after 2021 general elections (July 2021) will be more costly compared to having it done next year, since the costs involved in degazetting of constituencies and administration centers will have been avoided.
A cabinet resolution of May 2019 had put Hoima on the list of cities to start operations next year, but the same was rescinded last month, after cultural and political leaders from Central and Eastern regions of Uganda weighed in on the matter claiming the two municipalities should be considered first since they have all that is required to become cities.
Government explained that the shift in position was premised on the consideration that Masaka and Mbale are among the oldest towns right from independence, and having met a number of requirements.
Multi-billion dollar infrastructural projects have sprung up in Bunyoro Sub-region ever since oil explorations began in 2016. These include airports, high class roads, well pads and hydro-power dams, central processing facilities (CPFs) that will handle initial crude oil stabilization and refining before crude is transported to the oil refinery. The projects alone will create more than 160,000 jobs.
MPs say all these present Hoima with credentials and status of an Oil City. And they want it soon. Hon. Wakabi vowed to push on until their plea is heard. He said he will continue to engage and lobby until Hoima is reinstated on the list
A vote on the bill seeking to operationalize the new cities hit a snag for the second time last week due to lack of quorum in parliament. The vote requires a majority of all members of parliament
<