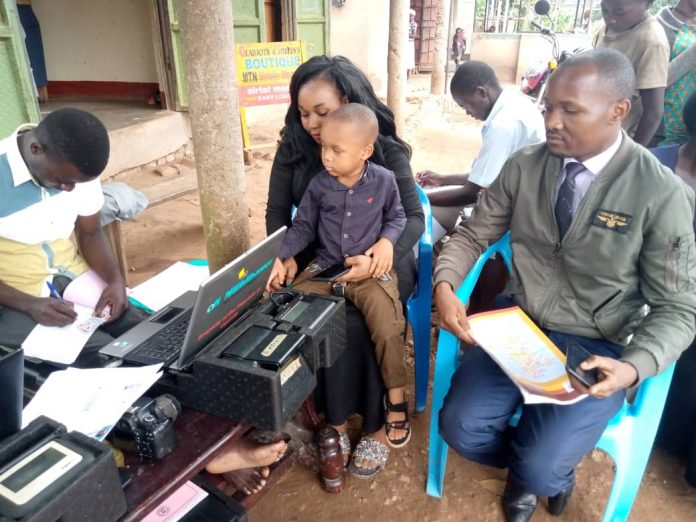 With only a day left to the set deadline for the ongoing nationwide update the Voters' register, the Electoral Commission (EC) has extended the exercise for 5 more days. The commission says the extension is to provide an opportunity for eligible persons who have not registered to do so.
According to the EC Deputy Spokesperson Paul Bukenya, the extension is in response to high numbers of applicants who turn up at the update centers, and requests from key stakeholders in the electoral process. The extension according to Mr. Bukenya starts on 12 th December 2019 and ends on 16th December, after which there will be no further extension.
However, former coordinator for Citizens Coalition for Electoral Democracy in Uganda (CCEDU) Crispin Kaheru has raised concern over allegations of extortion in the registration exercise, and several other challenges that require attention if the exercise is to effectively serve its purpose.
In a recorded message sent on social media, Kaheru refers to claims of extortion by local authorities charging money for recommendations to those who want to register. He says the act is criminal, and it has discouraged many people from continuing with registration.
He also noted that, ever since the exercise began on November 21st, there has been logistical and operational challenges including insufficiency of enrollment materials, defective enrollment kits. Kaheru said that while in some places update officers did not show up, the kits were insufficient in other areas where they showed up.  He also says in some areas, the exercise did not commence on time since the equipment arrived days after the official commencement date.
He said the rains and floods disrupted the exercise in several areas of the country, and stressed the need to consider update of learner's information into the system since majority who registered in 2017 did not receive their National Identification Numbers (NIN). He however commends EC for the extension.
With concern, EC condemned acts of alleged extortion by local leaders noting that the process and materials are provided by the commission free of charge. The commission appealed to eligible Ugandans to use the 5 day window period as an opportunity to confirm their eligibility to participate in the 2021 general elections.  
<