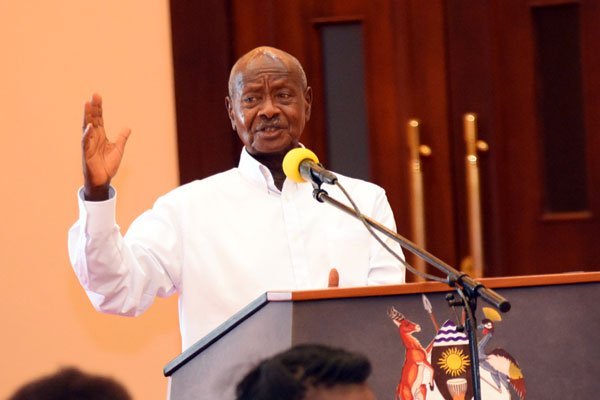 The terrorists who blew themselves up in the two suicide bomb incidents in Kampala on Tuesday have been identified as Mansoor Uthman and Wanjusi Abdullah both linked to the ADF.
In a letter, Uganda's president, Yoweri Museveni, says the fourth terrorist -Musa Mudasiri, was arrested in Katooke Nansana all part of the group that attempted to assasinate Gen Katumba Wamala.
"Today at 10:00hours, some pigs (in reality manipulated and confused Bazzukulu), apparently, blew themselves up, one near the IGG office and the other near CPS. At about 10:30hours,"
"the CMI/Police squads injured and captured the third terrorist in the area of Katooke, Bwaise with his bomb. He, later, died but gave us very good information before dying. His name is Musa Mudasiri. The bomber of CPS was by the names of Mansoor Uthman and the one of the IGG office is by the names of Wanjusi Abdallah."
Museveni said all the terrorists involved in recent terror activities in Uganda are part of the ADF group that attacked Gen. Katumba in June.
"As I told the country before, by attacking Gen. Katumba, these terrorists, exposed themselves at a time when our security (anti-crime) infrastructure has improved, compared to what it was in 2018 when I made the speech to Parliament. Since the attack on Gen. Katumba, the following has been achieved:
The president noted that terrorists killed since Katumba incident are seven and urged members of the public to be vigilant against any suspicious items and circumstances in order to fight terrorism in Uganda.
<