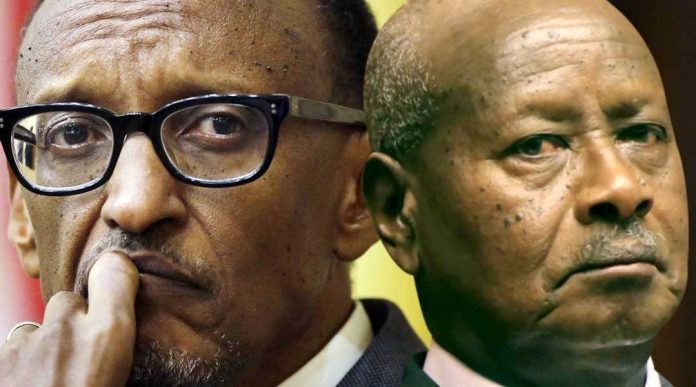 Uganda's President Yoweri Museveni said he is not bothered by allegations that Rwanda was spying on him or any of the officials in his government.
Museveni was responding to the findings in the Pegasus report which was released in June this year indicating that Rwanda used Israeli spy technology to wiretap phones of top government officials in Uganda including the ex-Prime Minister Dr Ruhakana Rugunda and Former Foreign Affairs minister Sam Kuteesa.
Speaking to France24, Museveni said Rwanda would be wasting time spying on him because they would not actually get anthing if they tried.
"I saw about it but I didnt follow it up. It's a waste of time. Spying to do what?" Museveni said.
Museveni said if he has secrets, they must be in his head and no one can know about them.
Asked if he hoped the common border between Rwanda and Uganda which remains closed for two years now would be opened soon, Museveni said Kagame has the answer.
"You go and ask the one who closed the border. I am not the one who closed it. We had discussions long ago with the mediation of Angola, I have not seen the border being opened" he said.
On claims by Kagame that Museveni is a bully in the region and that's the reason for Rwanda's hostile stance against Uganda, Museveni said;
"Well, a bully how? By doing what? He should tell you how we are bullies." Provoked further to explain the reason behind the soured relationship between once-friendly neigbours, Museveni said he was not in court and more so, Kagame was not there to defend himself.
"I am not going to justify my position towards you against Mr Kagame."
Strained relations have existed between Uganda and Kenya for more than two decades until recently when accusations of espionage activities especially by Rwanda came up.
Following the Pegasus report, Kagame has openly admitted spying on other governments but not with Israeli technology.
Kagame said Rwanda runs a sophiscated intelligence system that leans largely on individuals and not on the pricey Israeli military-grade spyware and that Kigali knows a lot about her enemies.
<