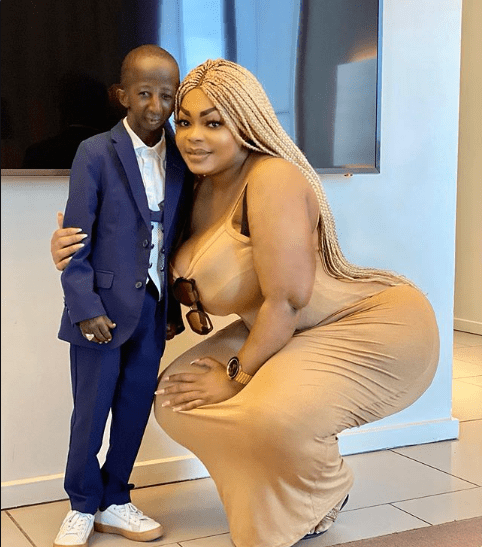 Over-size model and vorian singer Eudoxie Yao is officially single follwing a breakup with dwarf Guinean musician and tycoon Moussa Sandiana Kaba.
Taking to Instagram where she has 1.6 million followers, Yao announced the news confirming her breakup from Guinean musician and tycoon Moussa Sandiana Kaba.
"My babies, I am officially single, and I am going to focus on my music. Have a nice weekend," Yao posted.
Yao and Kaba Populary known as Grand P have been engaged since August 26, 2020, and the couple is known for a flambouyant lifestyle which they dont care showing off.
Their relationship is not void of trolls who speculate that Eudoxie is engaged to Grand P to get his money. However, she has countlessly refuted the rumor, saying that her love for the Guinean singer is real and she is not engaged to him for his money.
A musician, actor and media personality, the net worth of Moussa is estimated to be $10million.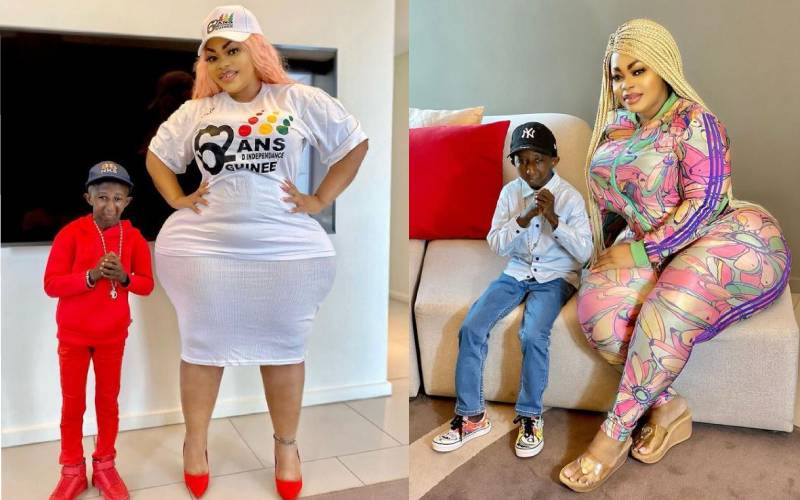 The singer did not give further details about her relationship status but said she would be focusing on her music.
<