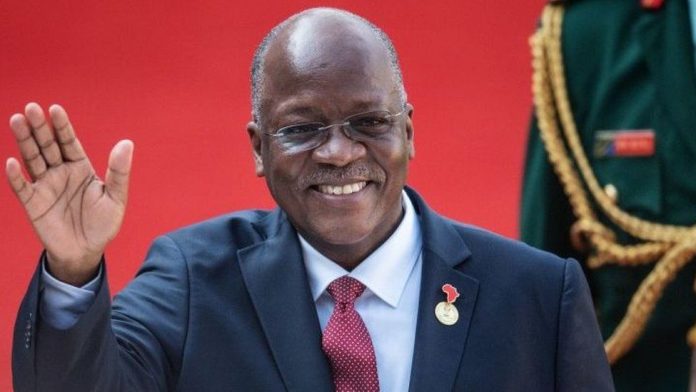 Authorities in Tanzania have finally admitted that COVID-19 is serious in the country ending months-long speculation over the COVID situation in Tanzania.
In June 2020, Tanzania's president John Magufuli, declared the East African country "coronavirus-free" thanks to prayers by citizens. Mr Magufuli told worshippers in a church in the capital, Dodoma that God heard their prayers and the virus had been eliminated.
Since then, authorities stopped reporting COVID-19 cases, and the last day official data released on April 29, showed there were 509 cases, with 21 deaths in Tanzania. Magufuli also said the health crisis had been exaggerated and urged people to attend services in churches and mosques, and that prayers "can vanquish" the virus. The statistics have since remained unchanged.
On Monday, however, the minister for Health Dorothy Gwajima came out to advise Tanzanian citizens to drink herbal concoctions to avoid death by coronavirus. Local media reported that Gwajima urged Tanzanians to drink a concoction of ginger, Garlic, onions, pepper and Lemons to boost their immunity and be able to fight coronavirus.
She also encouraged steam therapy as a measure to kill the virus in the body. Gwajima urged citizens to observe the necessary health precautions to prevent the spread of COVID-19.
The call on citizens somehow confirms that authorities acknowledged the adverse impact of the virus to the population, and the urgency to keep them safe. The authorities had opted for a total blackout on COVID-19, triggering concern from the World Health Organization (WHO) over the government's strategy on Covid-19.
Countries and world leaders have since started isolating Tanzania over this non-disclosure strategy and the rudimentary approach Magufuli employs in handling domestic matters. Last week, United Kingdom (UK) listed Tanzania among countries under travel ban for fear of spreading the variant strand of coronavirus.
The ban came immediately after Magufuli warned Tanzanians against taking COVID-19 vaccines alleging that "foreigners" are using the vaccines to harm Africans. Magufuli casted doubt over global urge to develop COVID-19 vaccines claiming that little has been done to help cure perennial diseases like Cancers and Malaria. He went on to urge the health ministry not to rush to procure "foreign vaccines" until local scientists prove that they are not harmful.
Earlier in June 2020, Magufuli warned the same ministry against "foreign donations" used in prevention of coronavirus spread claiming they could transmit the virus.
"We need to be careful because some of these donations to fight coronavirus could be used to transmit the virus. I want to urge you Tanzanians not to accept donations of masks, instead tell the donors to go and use them with their wives and children," he said.in Tanzania
<