Local Defense Units last night intercepted a gang of suspected panga men in Lukwanga Cell, Bukasa Parish Wakiso District.
While on night patrol at around 11:30 pm, the LDUs acted on a tip off by locals who became suspicious after seeing a group of men travelling in a vehicle Toyota Premio registered number UAS 795C. On seeing the LDUs, the occupants run away leaving the vehicle behind.
According to UPDF Division 1 Spokesperson Maj. Biral Katamba, an assortment of crude weapons including pangas, ropes and house breaking items were found in the abandoned vehicle.
Maj. Katamba says the hunt for the suspected assailants has started, and investigations have kicked off to ascertain the motive of the suspects.
He appealed to all Ugandans to be vigilant and security conscious during the upcoming festive season.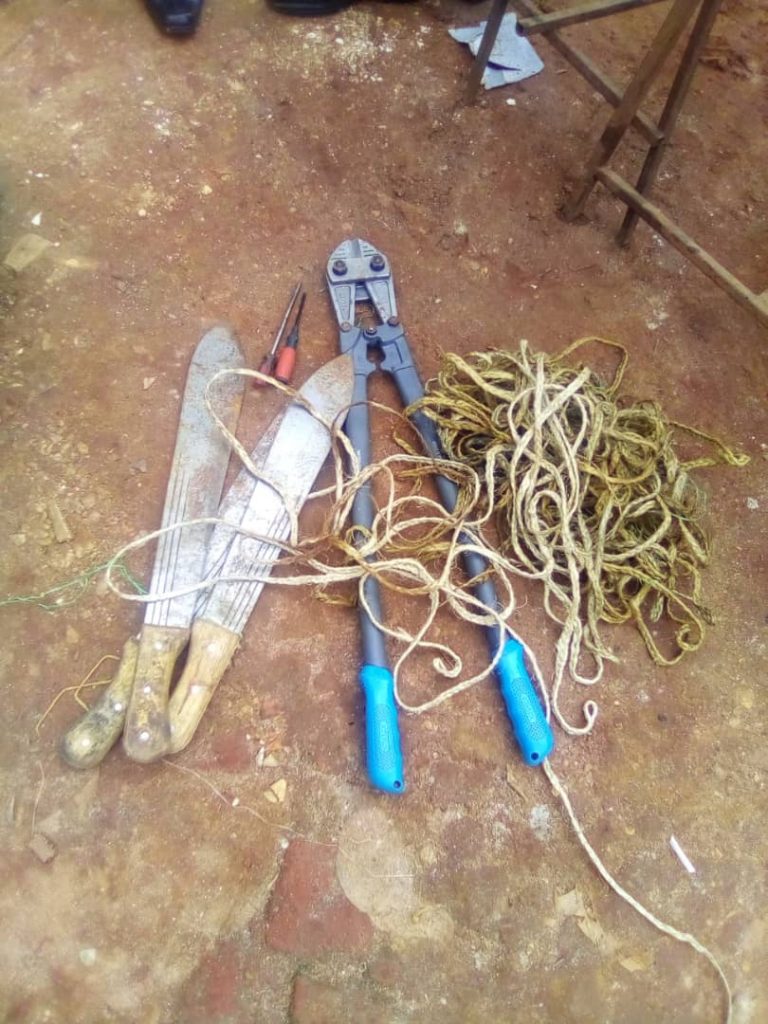 <