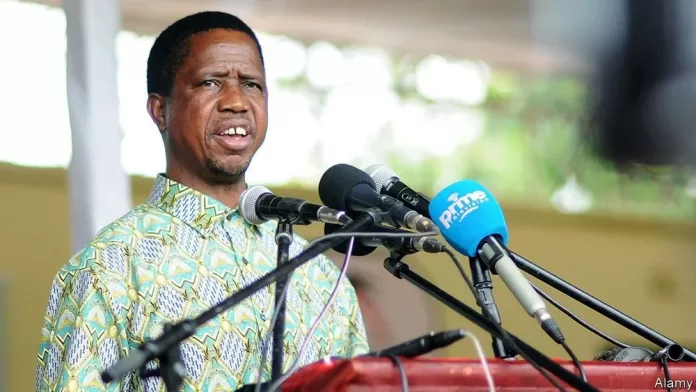 Zambia's president, Edgar Lungu, has declared Thursday's presidential and parliamentary election "not free and fair" amid incidents of violence and tension as citizens wait for election results.
In an intruiging statement, Lungu, who was trailing his main contender Hakainde Hichilema in early results, said the Patriotic Front party that he leads was consulting on its next course of action.
President Lungu says the general election in three provinces, namely, Southern province, North Western province, and Western Province, were characterised by violence, rendering the whole exercise a nullity," the statement from his office said.
Lungu claims that Patriotic Front polling agents were brutalised and chased from polling stations, a "situation that left the ruling party's votes unprotected" in those three provinces.
So far, results from 31 of 156 constituencies show that Hakainde Hichilema is in the lead with 449,699 votes while Mr Lungu has 266,202 votes.
President Lungu's statement in Full: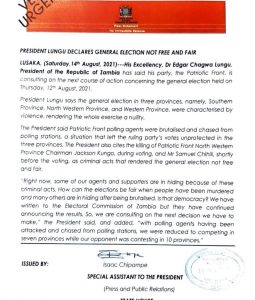 <