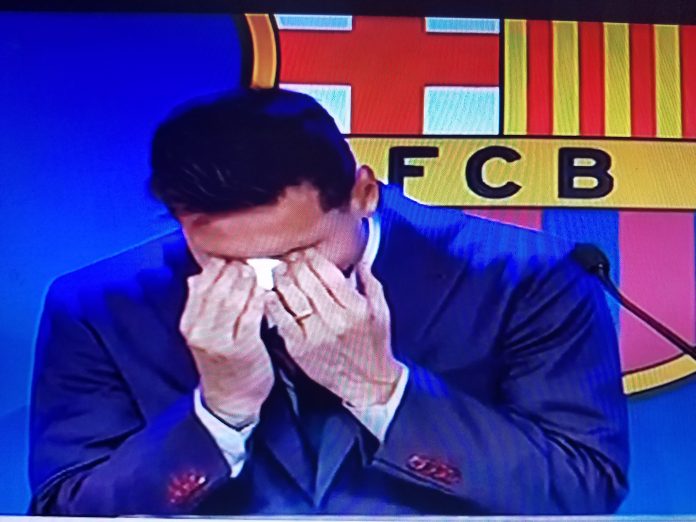 Barcelona star Lionel Messi broke down during a press conference as he bade farewell to the club and fans ahead of his unexpected exit from the Spanish club.
The legendary forward called a press conference at Barcelona's Nou Camp home on Sunday, August 8, to discuss the situation after club president Joan Laporta explained the financial problems haf restricted them from signing Messi to a new deal.
Messi took minutes on the podium wiping tears in his eyes before he made a short speech. He said it was difficult to bid farewel to a club he called home but he had no other choice.
"It is really difficult for me after so many years. I have been here my entire life and I was not ready for this. The good times Me and my family have had.. today, I have to say goodbye to all this" Messi said.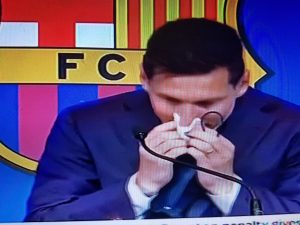 When he was asked about the biggest moment he has had with Barcellona, the six-time Ballon d'Or award winner said it's difficult to pick one but to him, his debut was a dream come true.
He however could not state his next stop but admitted there are many offers and engagements are ongoing.
"I did everything possible because I wanted to stay but I could'nt…a new story will begin and it's a sad story for me" he said.
Lionel Messi, who arrived at Barcelona aged 13 and made his competitive debut in 2004, is leaveing the La Liga club after 17 successful seasons in which he won a staggering 35 titles.
<