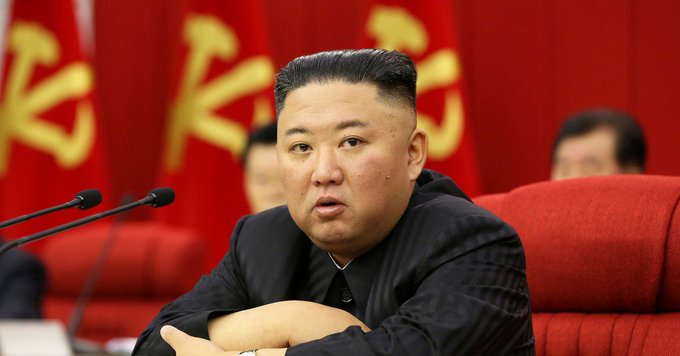 The North Korean leader, Kim Jong-un, has prompted more speculation about his health after recent photographs suggested he had lost weight.
In his first public appearance for a almost month on June 5, Kim looked noticeably slimmer highlighting possible health issues over weight and lifestyle.
Kim, whose heavy frame has drawn global interest since he became the country's leader almost a decade ago, looked noticeably trimmer in images released by state media on Saturday, according to South Korea's Yonhap news agency.
NK News, which analysed photos of Kim addressing a ruling party politburo meeting late last week – his first public appearance for a month – said he appeared to have lost a "significant amount of weight".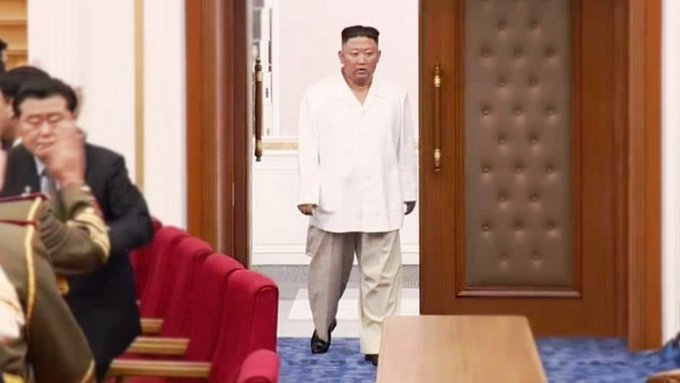 A the Seoul-based website published enlarged images suggesting that Kim, who is believed to be 37, had also tightened the strap on his favourite watch, reportedly worth $12,000. In the photos, Kim's face also looks a little smaller, and his clothes appear to fit a little more loosely than they do in some other pictures from past events.
It is unclear whether Kim's weight loss is due to illness, or whether he decided that it was time to get fit, and the intention behind the state media coverage is unknown, said Jenny Town, director of the U.S.-based 38 North project, which monitors North Korea.
Last week on Friday, the tightly controlled state media on Friday quoted an unidentified resident of Pyongyang as saying that everyone in North Korea was heartbroken after seeing images of Kim looking "emaciated". Analysts however said a rare mention in North Korean state media of leader Kim Jong Un's health could be intended to head off speculation and play up shared sacrifice amid food shortages.
Kim has acknowledged a "tense" food situation that could worsen if this year's crops fail, exacerbating economic problems amid strict self-imposed border and movement restrictions that have slowed trade to a trickle. According to Reuters, North Korea observers believe the country could be heading into its largest food crisis since the 1990s.
"Regardless of the motivation for Kim's rapid weight loss, it seems there is propaganda value in showing that even the leader of North Korea is enduring the same food shortages that are hitting the country at the current time" said Chad O'Carroll, CEO of the Seoul-based Korea Risk Group.
Last April, during an unexplained absence, there was rampant speculation that Kim was in "grave danger" after an operation, that he was dead, or in a coma or brain-dead.
It turns out Kim was actually alive and well, but he definitely has not been the picture of perfect health. The following photo is one of Kim in late February or early March of this year.
When NK News conducted an analysis of multiple state media photos of Kim wearing his $12,000 Portofino Automatic watch made by IWC Schaffhausen, it noticed that the length of the strap past the buckle appears longer in recent photos than it did last November, indicating that he was able to wear it tighter on his wrist.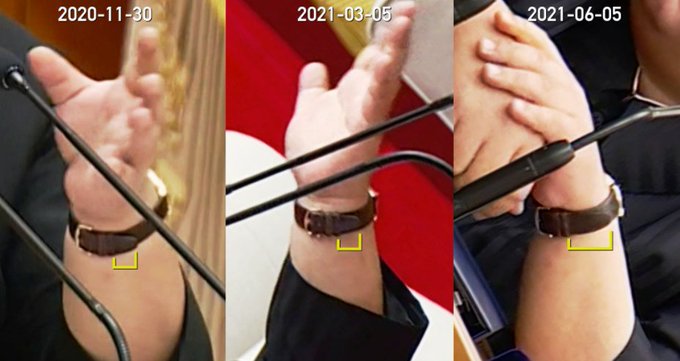 Though this type of analysis is not always an exact science, analysis of state media images and video have provided a wealth of information about developments within North Korea, especially the country's nuclear warhead and missile programs.
<