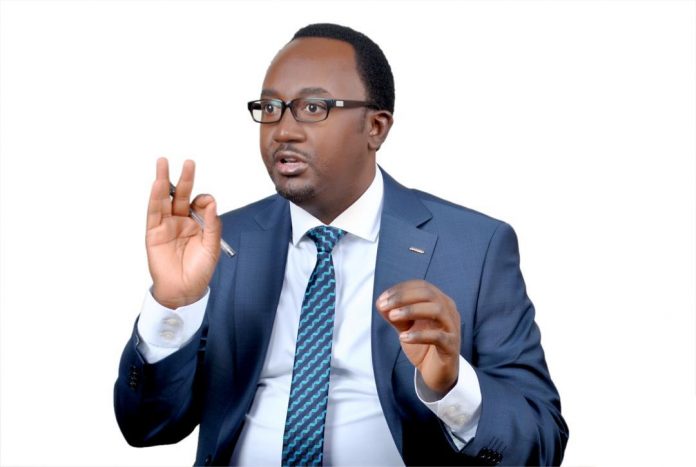 Civil rights activist, Crispin Kaheru, has said his immediate point of call at Uganda Human Rights Commission (UHRC) is to explore ways through which the Commission can be positively felt in regards to it's human rights mandate.
Mr Kaheru made the remarks on Wednesday following the approval by Parliament to serve as a member on UHRC. Today, Kaheru and 4 other nominees to the Commission appeared before the Appointment's committee of parliament for vetting following the appointment by President Yoweri Museveni.
"My first point of call will be to explore ways through which the Commission can be positively felt in line with its human rights mandate." Kaheru said.
Others are Ms Mariam Wangadya (UHRC chairperson), Fr. Lokodo Simon, Ms Shifra Lukwago and Ms Atuheire Jacklet. The committee was chaired by the Deputy Speaker Hon Anita Among.
Mr Kaheru says, the context that Uganda is in, demands for improvement on it's human rights record and rating as a country. He says he is optimistic that this is achievable if the Uganda Human Rights Commission works in partnership with all stakeholders.
Over the years, Uganda's human rights record has been criticised with escalating cases of human rights violations meted on members of the public by security forces. These include cases of harrassment, torture, and extra-judicial killings.
The UHRC is mandated to investigate at its own initiative or on a complaint made by any person or group of persons against the violation of any human right. To visit jails, prisons, and places of detention or related facilities with a view of assessing and inspecting conditions of the inmates and make recommendations.
"My prayer to Parliament is for it to ensure that UHRC has sufficient resources and legroom to deliver on its mandate especially with regard to its human rights and civic education mandates." Kaheru stated.
While the commission has been criticized for not doing alot to execute it's mandate, the officials have severally cited inadequate staff and lack of funds as major challenges. The new chairperson, Ms Mariam Wangadya, will be taking office that has been vacant since 2019, when her predecesor, Dr Meddie Kaggwa died.
<