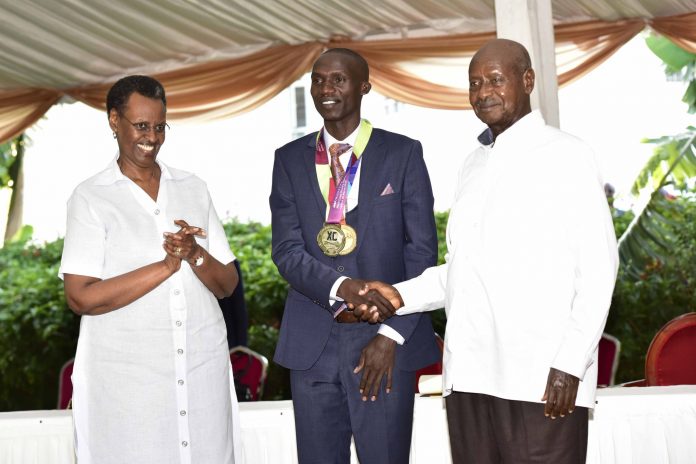 President Museveni has reiterated his earlier commitment to reward sportsmen who bring honor to the Uganda.
Museveni was speaking at a luncheon at State House Entebbe where he hosted 400 sportspeople, officials and teachers in celebration of what has been a sporting year for Uganda.
The President said his earlier pledge of rewarding excelling athletes is still on.
He said every athlete who wins a gold medal at either continental or global championship is entitled to 5million shillings monthly salary, while Silver medal winners receive 3 million, and 1 million shillings for Bronze medal winners.
He also said winners of gold medals at international championships like Commonwealth games, or Olympics receive a car and government builds a house for them.
Museveni pledged to follow up on issues of delays to complete Teryet High Altitutude Training Centre, saying he suspects some unscrupulous people may have intentionally delayed the project.
He said government has a plan to build stadiums in all 18 Sub regions of Uganda starting with Akii Bua stadium, and another stadium in Kabarole.
2019 has been a memorable year for athletes like long distance runners Joshua Cheptegei, Halima Nakayi won gold medals in various categories, while Jacob Kiplimo, Milly Nanyondo and several others won silver medals. Several other Ugandans have won gold medals in Weightlifting, boxing, chess have been won in 2019.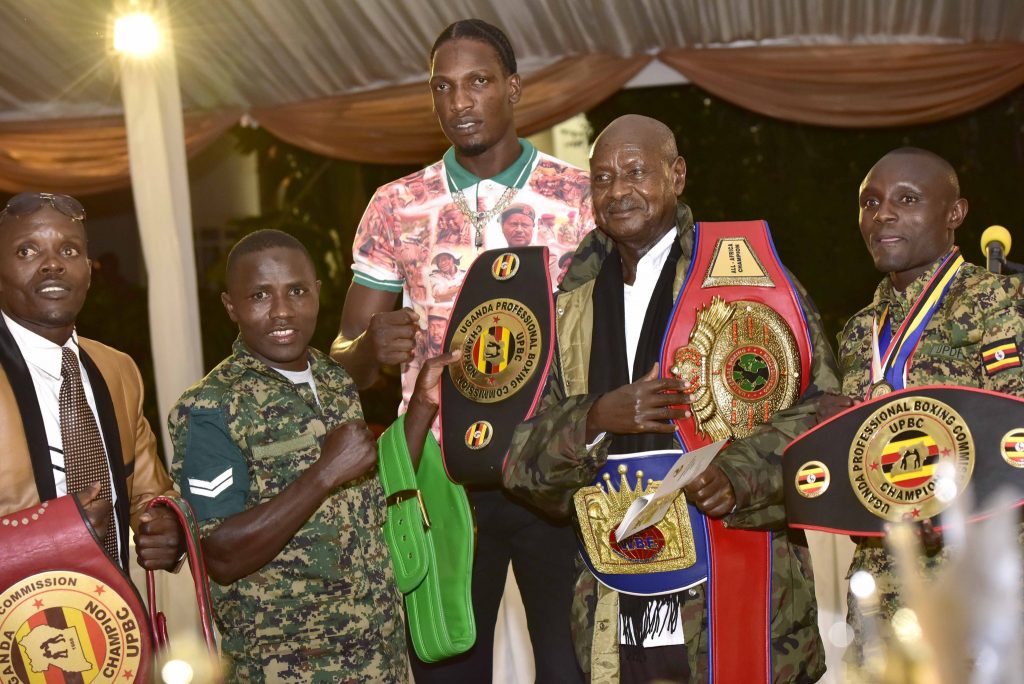 <