Doctor Hamza Sebunya has defended his wife's recent intriguing actions that involved the sale of vehicles and other properties she owned while she was still living with Eddy Kenzo.
Reports had showed that the couple was suffocating on a debt which forced them to sell off their cars to debtors. Rema allegedly sold off her Toyota Landcruiser while Hamza sold off his Toyota Harrier.
In a tweet posted on his official page, Hamza said Rema is selling off the belongings he had with Kenzo because they bring back bad memories, and it is not about debts as alleged. He also said the couple has many cars, and they are selling off those that are outdated.
Check out his post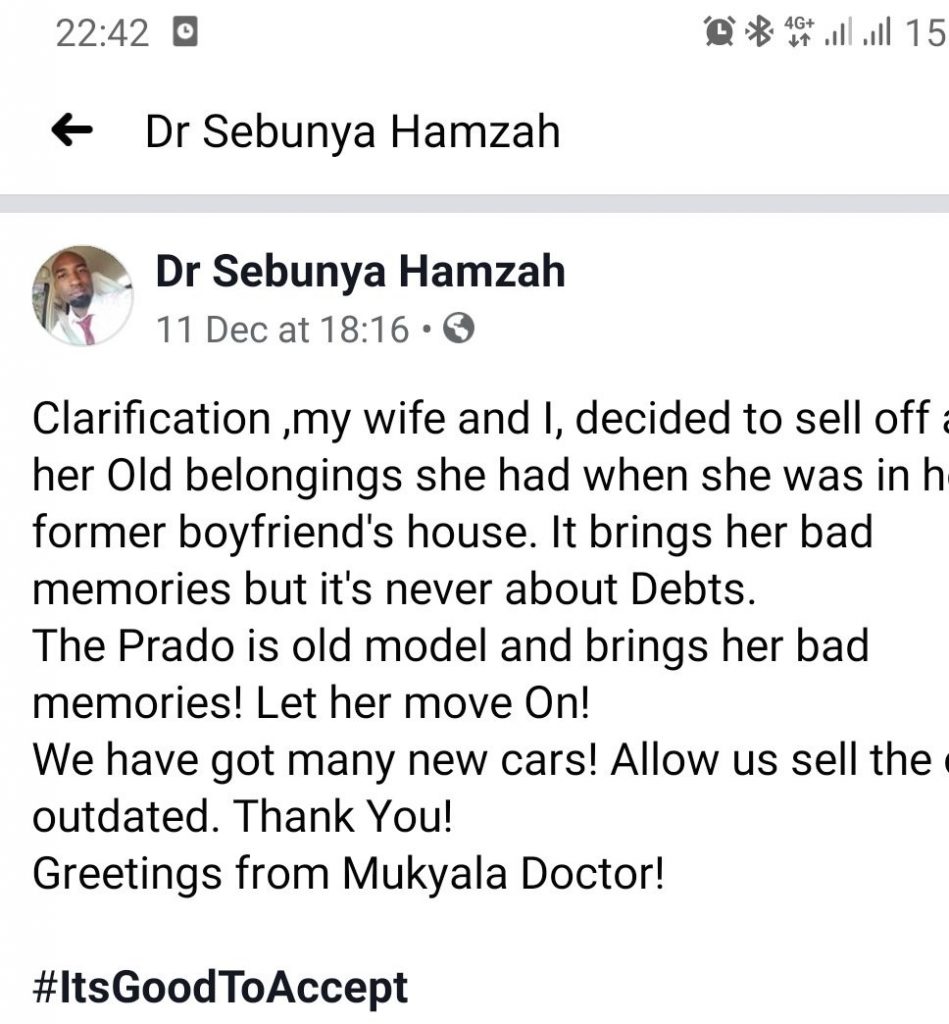 <